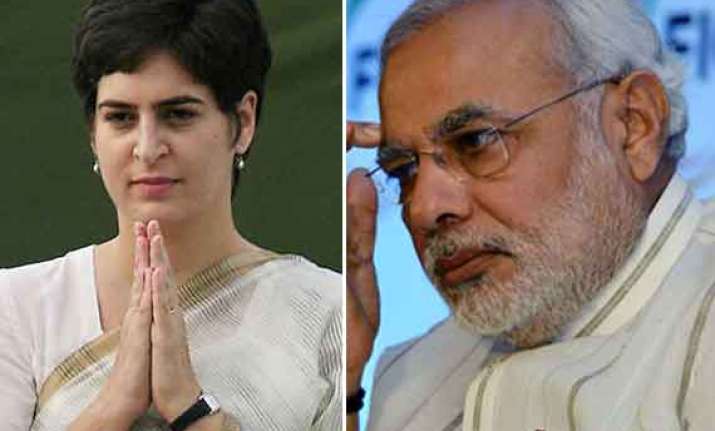 New Delhi: BJP's prime ministerial candidate Narendra Modi Tuesday said his "politics will come across as being low level", while reacting to Congress campaigner Priyanka Gandhi's remark that his party was doing "petty politics" over her "martyred" father.
"Socially, I belong to the lower section, hence my politics too will come across as being low level to them," the Bharatiya Janata Party leader wrote on his Twitter handle without naming anyone.
Modi, who is also the Gujarat chief minister, said many people might not see the sacrifices of those belonging to the backward section, which played an important role in helping the country's progress.
"It is this 'low level politics' that will help India come out of 60 years of misrule and the politics of vote bank...and wipe the tears of many," he added.