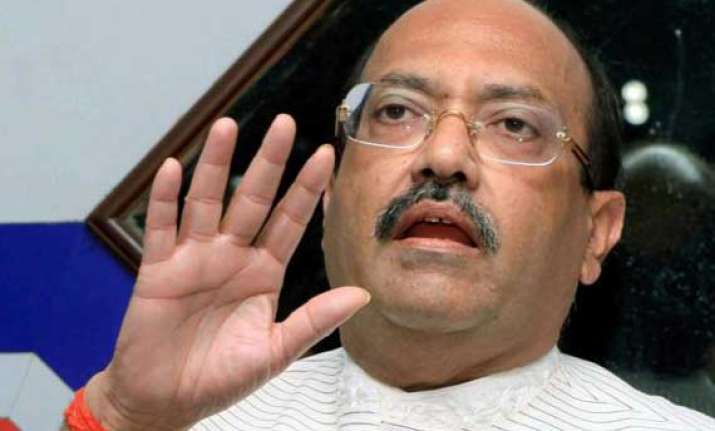 Agra: Rashtriya Lok Dal candidate Amar Singh contesting the Lok Sabha polls for the first time today welcomed a buffalo with folded hands in Fatehpur Sikri constituency.
A one-time close confidante of Mulayam Singh Yadav and later expelled from Samajwadi Party, Amar Singh has now joined Ajit Singh's party RLD alongwith Jaya Prada.
While doing door-to-door campaigning today, Amar Singh left his four-wheeler vehicle and took to pillion riding on a motorbike.
On the way, he noticed a buffalo standing . Singh stopped the bike, welcomed the buffalo with folded hands, and later explained to reporters the meaning of his gesture.
Amar Singh said: "Uttar Pradesh is famous for its buffaloes. Buffaloes are more popular than Queen Victoria. I welcomed the buffalo with folded hands because I was reminded of how the police and sniffer dogs went around in search of the missing buffaloes of SP minister
Azam Khan
".