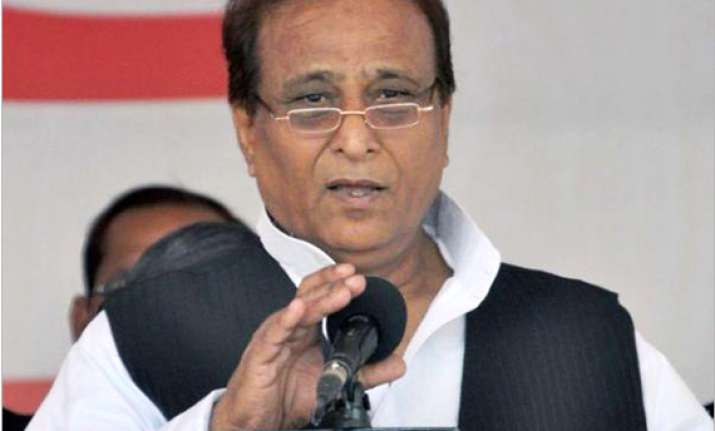 New Delhi: The Election Commission today issued a show cause notice to Samajwadi Party leader and Uttar Pradesh minister Md Azam Khan for his controversial remarks on the Kargil conflict and against Narendra Modi, saying he has prima facie violated the model code of conduct.
The Commission has asked Khan to explain by April 11 as to why action should not be initiated against him for violation of the Model Code of Conduct for his remarks.
"The Commission is, prima facie, of the opinion that by making the aforesaid statements you have violated the above said provisions of the Model Code of Conduct.
"The Commission gives you an opportunity to explain your stand in making the above said statement before 5 pm on 11th April, 2014, failing which the ECI shall take a decision without further reference to you," the EC notice said.
Khan had on April 7 kicked up a controversy by saying in Ghaziabad that it was 'Muslim soldiers' who had ensured India's victory in the 1999 Kargil war against Pakistan.
On April 5, the Uttar Pradesh Minister had allegedly used threatening language against the field election machinery while addressing a rally in Rampur.
On April 2, he had used allegedly derogatory language against Modi in Rampur.