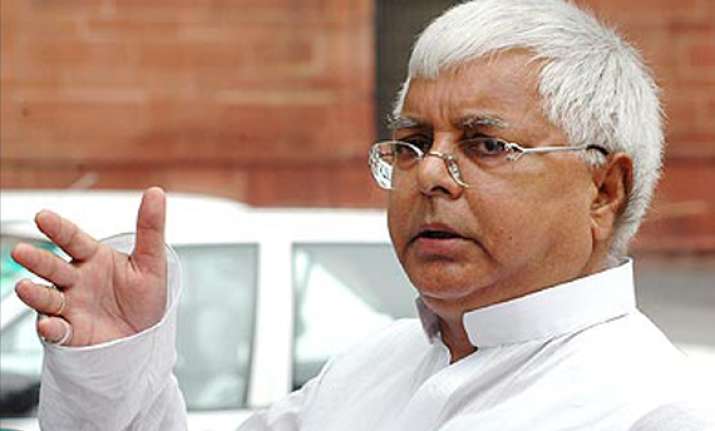 Shirdi, Maharashtra, Jun 13: RJD supremo Lalu Prasad today described the move for forging a Federal Front by Nitish Kumar, Mamata Banerjee and Naveen Patnaik as a mirage and said that the UPA will form the next government after the 2014 Lok Sabha elections.
Speaking to mediapersons here after darshan of Shirdi Sai Baba at the famous shrine here, Lalu Prasad said, the Federal Front or Third Front would again collapse because of quarrel over the post of Prime Minister.
"There is no future for the Third Front. UPA will form the government at the Centre next year", said the RJD leader.