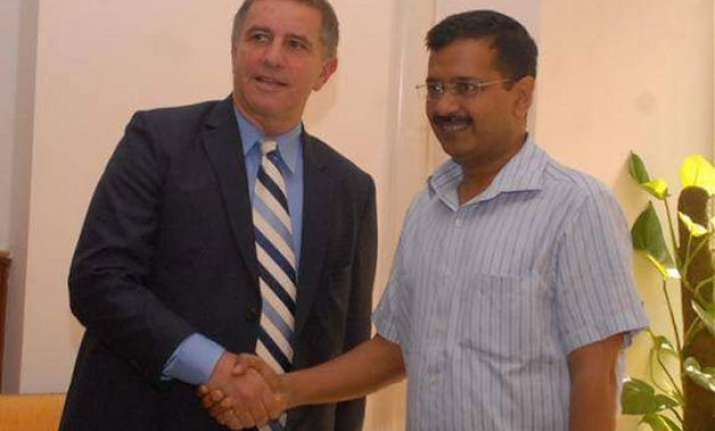 New Delhi: Ambassador of Israel Daniel Carmon yesterday called on Chief Minister Arvind Kejriwal and discussed a range of issues, including water and waste management.
In the meeting, Kejriwal outlined some of the prime areas of concern to the Ambassador like solid waste management, infrastructure, water and waste management.
The chief minister also said that the Delhi government was looking at technology being used across the globe to solve these issues.
According to a senior official, Camron replied to the Chief Minister and said, "We have good mastery on the issue of water management. Rain water is very scarce in Israel, so we have devised ways to handle the problem. You can come and see how Israel addresses the issue of water."
The visiting Ambassador also invited the Delhi Government to participate in the water technology and environment control exhibition & conference (WATEC) to be held in Tel Aviv in the month of October.
The Chief Minister replied in an affirmative to the invitation and said that someone will be sent to the conference to look out for issues of water treatment and other water related issues.
Kejriwal also explained the Delhi Dialogue Commission (DDC) to the Ambassador and the role of DDC in Delhi's way forward.
Issues of co-operation in the fields of water, education, socio-economic problems and health were also discussed during the meeting.
The Chief Minister and the Ambassador decided to share more on the issues and have a meaningful dialogue further.
Kejriwal also invited a delegation of experts from Israel to visit Delhi and Carmon also invited a delegation from Delhi to visit Israel and see the solutions they use to handle problems like those of water scarcity.