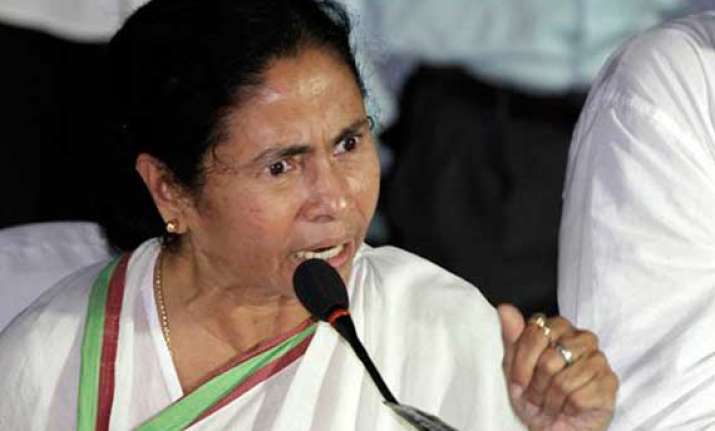 Kolkata: With the proposed integrated steel plant by JSW in West Bengal yet to take off, Chief Minister Mamata Banerjee Monday threatened to utilise the over 4,000 acres land given to it for other industrial project.
"The project has to materialise as early as possible. If the factory doesn't come up on time, then we will not keep the land idle, and will use it for other industrial units," she said after a meeting with various district officials in West Midnapore.
JSW Bengal Steel signed an MoU with the then Left Front government in 2007 for a Rs.35,000 crore integrated steel plant and power project on 4,300 acres of land in Salboni of West Midnapore.
Banerjee said that 4,000 acres is a large amount and "can be used for several industrial projects that will provide employment to thousands of youths. This district alone has attracted Rs.40,000 crore of investments, so we cannot keep the land idle for long".
The chief minister also said that that JSW will have to pay Rs.5,000 monthly to 400 families that had given away their land for the project.
"We have already told the Jindals that until the project comes up and the land losers get a job, they (the firm) will have to pay Rs.5,000 monthly to all the 400 families that had given away their land," said Banerjee.
While returning after laying the foundation stone of the project, then chief minister Buddhadeb Bhattacharjee and then central ministers Ram Vilas Paswan and Jitin Prasada had escaped unhurt in a landmine attack by the Maoists in November 2008.