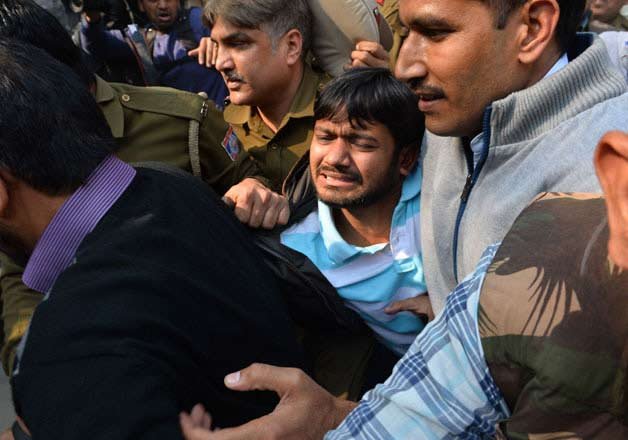 New Delhi: The Delhi High Court today reserved its verdict on the bail plea of JNUSU president Kanhaiya Kumar, who refuted police's allegation that he was raising anti-India slogans on February 9 at the JNU campus. 

Justice Pratibha Rani, before whom the Delhi Police claimed that they have witnesses who have identified Kanhaiya and others raising anti-India slogans, will pronounce the order on March 2. 

Kumar, who is in the judicial custody, submitted through senior advocate Kapil Sibal, that anti-India slogans inside the campus were raised by people with covered face. 

The senior advocate questioned Delhi Police that if they had all the evidence and witnesses of the JNU incident that took place on Feb 9, then why did they wait for the video footage recorded by a channel to get on air.  
Delhi HC asks Delhi Police"Everything was happening at JNU, SHO was stationed at Gate, there were plain clothes police there? If you have all these people then why wait for Zee News video?"
The court further asked police why the FIR was not registered on that day itself if Kanhaiya and others had raised anti-India slogans as police personnel were present in plain cloths during the event and had witnessed the incident. 
"Someone was raising such slogans which you can't even read here in court. Police was present there, why was police there relaxing? Is it possible?? Wasn't police supposed to take cognisance then and there? Why wait for TV recording?" HC slammed Delhi Police

Delhi High Court was told by Kanhaiya that the application for organising the event in question was filed by Umar Khalid and Anirban Bhattacharya, also accused in the case and are presently undergoing custodial interrogation. 

"Obviously, Kanhaiya had no part to play as he had not applied for the event. There itself the case against Kanhaiya goes," the counsel said. 

Sibal, who was assisted by another senior advocate Rebeca John, submitted that the court can itself find from the video that Kanhaiya himself was seen asking people with muffled face, also accused of raising anti-India slogans, for their identity cards.