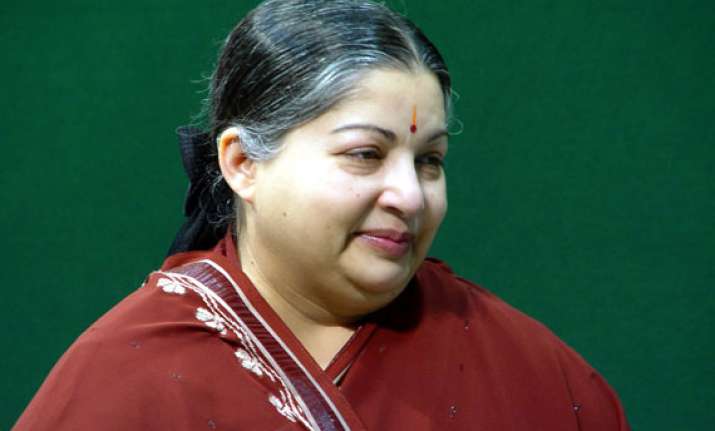 New Delhi, Feb 23: Die-hard fans of Tamil Nadu Chief Minister Jayalalithaa have done something unthinkable. They have sculpted a statute of Jayalalithaa from their own blood. And they plan to present it to their beloved leader on her birthday tomorrow i.e. February 24.
The fans led by HU Husseini, an archery coach and founder of the Chennai-based Archery Association of Tamil Nadu, collected 11 litres of blood for this statute. The blood was frozen at -27 degree celcius so that it could be used for crafting that statute.
Hussenei himself claims to have contributed 7.5 litres of his blood over a period of eight years. The rest of the blood, 4.5 litres, was donated by 32 archers of Tamil Nadu, who are disciples of Hussenei. The statue, which is preserved in a specially made glass-box refrigerator, does not contain any preservatives.
"I collected and preserved 7.5 litres of my blood over a period of eight years but one litre was wasted in the process of sculpting the bust. It will not rot and if kept in proper temperature, it will remain the same forever." claimed Hussenei.