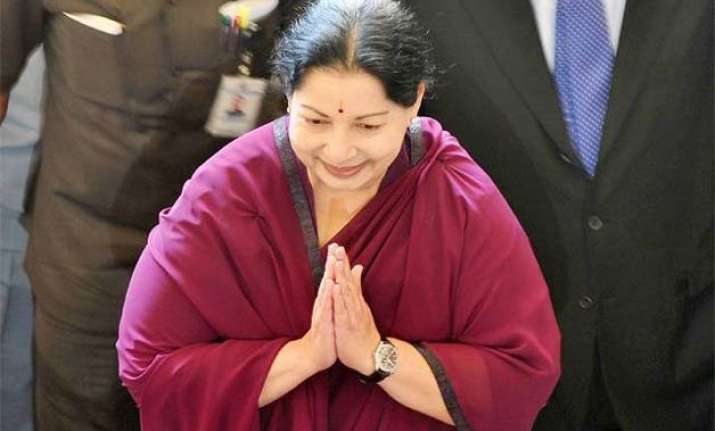 Chennai: Tamil Nadu Chief Minister O Panneerselvam will resign on May 22, paving way for AIADMK chief J Jayalalithaa to be sworn in as state's CM the next day, party spokesperson C R Saraswathi said.
Jayalalitha resigned as the CM after she was convicted and sentenced to four years in jail by a Karnataka court in disproportionate assets case in September last year.
She was acquitted of all charges by Karnataka High Court on May 11.
Partly MLAs will meet on May 22, possibly to formally choose Jayalalithaa as their legislative party leader.
Earlier this week, AIADMK legislator P Vetrivel, who represented Radhakrishnan Nagar constituency in North Chennai, resigned from the state assembly, reportedly vacating his seat for Jayalalitha.