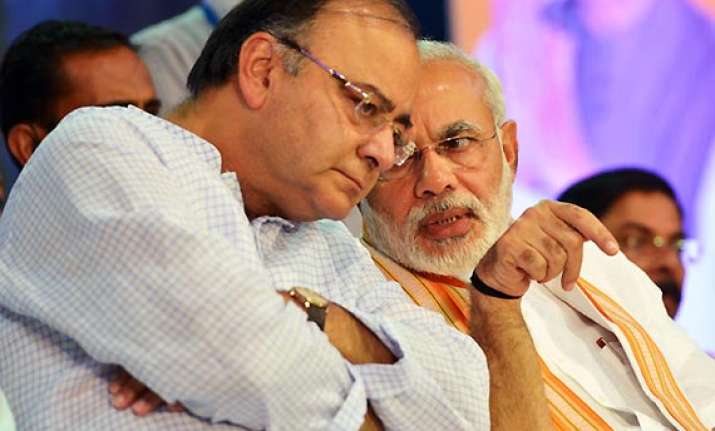 Amritsar: Hinting at a possible key position for Arun Jaitley in the government if NDA comes to power, Narendra Modi on Friday said the senior BJP leader will be an asset not only to the Centre but also to the Akali Dal-led government in Punjab.
"Arun Jaitley will be of great help to our government in Delhi. If he (Jaitley) comes, it will benefit the Badal government," the BJP prime ministerial candidate said while addressing his fifth rally in Punjab.
He also told the crowd that that they could expect more from Jaitley than even him.
Modi's remark comes in the wake of speculation that Jaitley is frontrunner for the Finance Minister's position if the NDA comes to power at the Centre.
Punjab chief minister Parkash Singh Badal had recently said during a campaign that Amritsar people would be voting for a possible Deputy Prime Minister in Jaitley.
Praising Jaitley, Modi said that he had been representing Gujarat in the Parliament for many years and his work was an example of how much a Member of Parliament can contribute to the welfare of an area.
Jaitley contesting the elections from Punjab is a loss for Gujarat as a person of his capabilities is rare, he said.
Claiming that Congress' defeat in phases of voting so far is ensured, Modi said the foundation stone of an NDA government has already been laid.
"The Akalis and the BJP are going to form a government in Delhi," Modi said.
Seeking to connect with his audience, Modi said people of Punjab and Gujarat work for progress wherever they go.
Jaitley is locked in a high voltage contest against former Punjab CM Amarinder Singh of Congress.