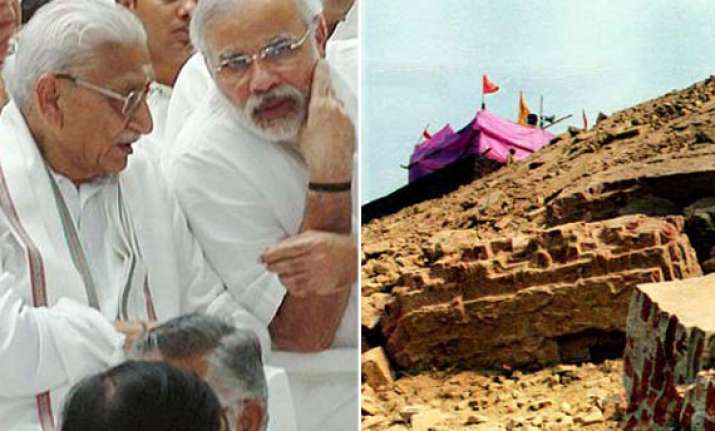 New Delhi: Vishwa Hindu Parishad's decision to launch the 84-kos parikrama yatra from August 25 and the subsequent denial of permission by the ruling Akhilesh government has  once again converted Ayodhya, the birth place of Lord Rama into a political battlefield.
Normally the VHP takes out this yatra in April-May every year but this time they have decided to start this yatra in August. Since VHP is a member of what is generally referred to as 'Sangh Parivar', a conglomerate of RSS led organizations, and the change of timing has raised eyebrows in political circles. 
The political opponents of BJP believe that the change of date is deliberate and is aimed at stoking religious sentiments in order to communally polarize the electorate in the run up to general elections 2014.
The Congress and BSP have openly charged the VHP of vitiating the atmosphere so that its sister organization BJP could reap political dividends in the General Elections 2014.  
But what is most interesting is the posture of the ruling SP government led by Akhilesh Yadav.
On August 17, a team of VHP representatives that included fiery Ashok Singhal as well met the father-son duo of Mulayam Singh Yadav and Akhilesh Yadav.