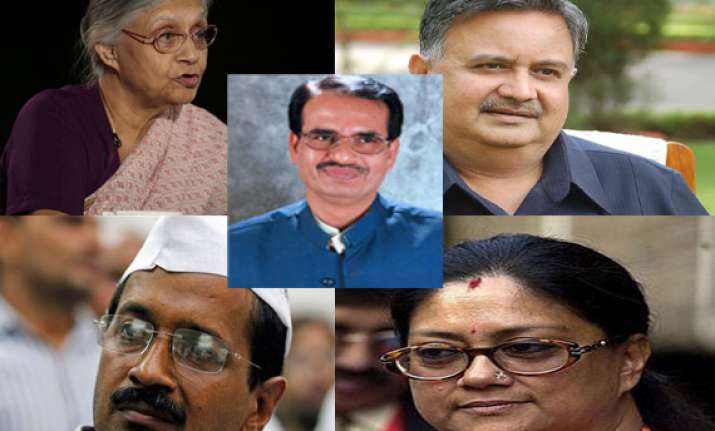 New Delhi: India TV-CVoter opinion poll survey has projected hung assemblies in Delhi and Mizoram, while BJP is projected to retain power in Madhya Pradesh and Chhattisgarh with reduced majority and may storm back to power in Rajasthan,
In Delhi, it's going to be hung assembly, with BJP projected to get only 25 out of a total of 70 seats, the ruling Congress coming second with 24 seats, and new entrant Arvind Kejriwal's Aam Aadmi Party projected to get 18 seats.
The survey projects two seats for BSP and one for Others in Delhi.  
In the 2008 Assembly elections, Congress had won 43 seats, followed by BJP with 23, BSP 2 and Others 2 seats.