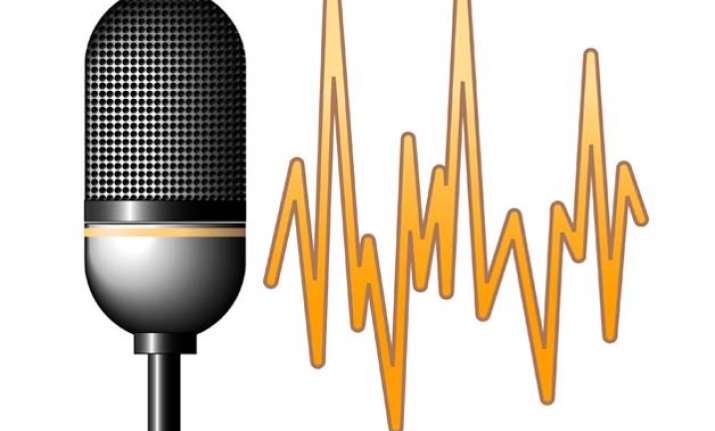 New Delhi: In the upcoming Delhi assembly elections, where political parties are spending crores on ads, top radio stations, including Radio Mirchi, Red FM, Big FM, and Radio City, seems to take a big pie of the election ad spend.
According to estimates, election ad spend on print, TV and radio is likely to be around Rs 45-55 crore, and out of this Rs 18-20 crore is on radio alone. However, radio's share in advertising is 5 per cent, on national level.
Both AAP and BJP have used radio at its full extent, from making promises to making counterattacks. Both the parties have launched more than 20 radio ads since the elections were announced. The teams dedicated to track other's radio ads and responding it with their own ad have been working tirelessly.
When a BJP ad featured an elderly woman targeting a leader without naming Arvind Kejrival, AAP responded with the old 'mataji ad' in which Kejrival asks for another chance to fulfill all of his promises. From party anthems to speeches by Arvind Kejrival and Narendra Modi, the radio ads have it all. If BJP cites central government's performance, the AAP reminds the listeners of 49 days. The Congress though, lags behind these two parties in terms of innovation in radio advertisements.
All of the top radio stations of Delhi have a full inventory for the last one month. A report suggests that in a past few days the inventory has gone up by 40-50 per cent.
As per the estimates, BJP's ad expenditure is around Rs 30-40 crore whereas AAP and Congress are likely to spend Rs 10 and Rs 5 crore respectively. AAP spends half of its ad budget on radio but for BJP and Congress the figure is 25-30 per cent.
The reason behind the rise in political radio ads is its reach. Radio has almost 90 per cent penetration in Delhi. The listener is mostly the youth of 18-35 years of age, primary target of all political parties. FM radio is popular among housewives too, constituting a large vote bank.
Besides its coverage, radio ads are also cheap. Producing a TV ad costs in lakhs but a radio ad can be produced with an expense of thousands. Producing a radio ad takes much less time than the production of a video ad, giving flexibility of improvisation. Political parties have to respond to other's ad within a day or two and that is only possible on radio ads.
The airtime on radio is the cheapest of all mediums. An ad spot on a leading FM channel could be bought between Rs 1000-1500 whereas a quarter page ad in a leading daily costs between Rs 16-20 lakh.