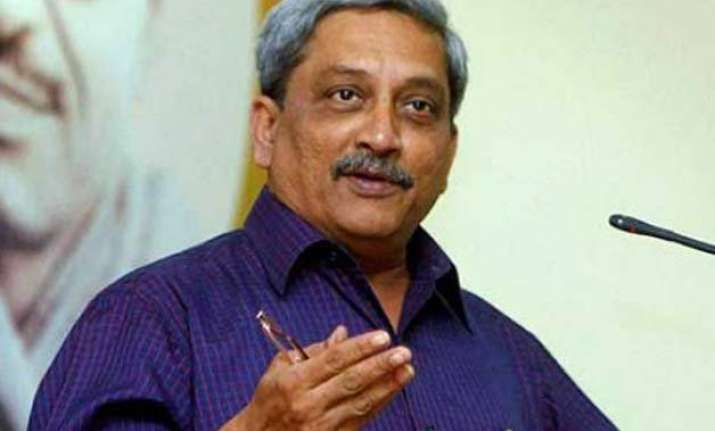 Anand: Taking a strong objection to the Pakistan Prime Minister Nawaz Sharif seeking demilitarisation of Kashmir and unconditional withdrawal of forces from Siachen, Defence Minister Manohar Parrikar today said he would prefer to "ignore" it.
"We need not listen to others on what we should do in our country. If any one speaks anything about our country then I will prefer to ignore it," Parrikar said, speaking to reporters at Vadtal village in Kheda district of Gujarat.
He was replying to a question about Sharif's speech at the UN General Assembly on September 30 where the Pakistan Prime Minister proposed a four-point peace initiative with India, which included a proposal of demilitarisation of Kashmir.
Parrikar, who was in Vadtal today to attend the second gathering of 'Akhil Bhartiya Purva Sainik Seva Parishad' (All India Former Defence Personnels Association), also said the situation in Kashmir had been peaceful for the last couple of days.
The adoption of 'Make in India' policy in the defence sector will generate 20-30 lakh jobs, he said.
"Make in India is one of the key programmes initiated by the Prime Minister Narendra Modi-led government...If Make in India happens, then around 20 to 30 lakh people will get employment from the defence sector. (But) It is not going to happen in (just) couple of days," he said.
Parrikar refused to comment on the Patel agitation for OBC quota in Gujarat, only saying that the state government was capable and "mature" to handle it.