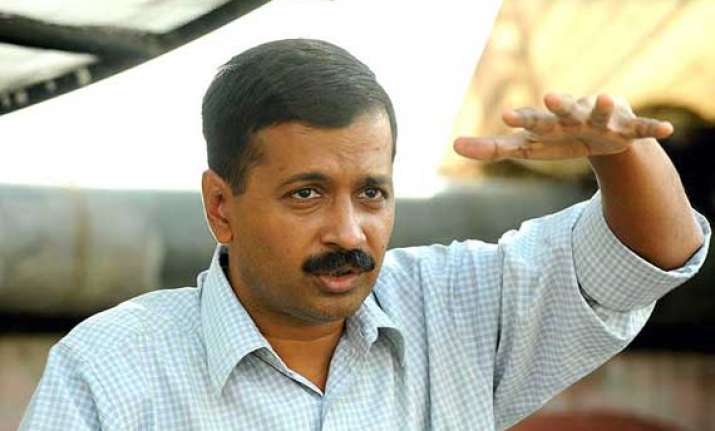 New Delhi:  "I am not trying to be toppled", Delhi Chief Minister Arvind Kejriwal has said amid growing confrontation between him and the Congress party over a key anti-graft legislation.
Kejriwal, who heads the minority Aam Aadmi Party (AAP) government in the national capital, has threatened to resign if he is not able to get his pet Jan Lokpal Bill passed by the state Assembly. He has refused to get prior clearance of the Union Home Ministry for it as demanded by the Congress on whose support his government survives.
Responding to media speculation that he was itching to quit in order to be a "martyr" ahead of the Lok Sabha polls which AAP is going to contest a large number of seats, Kejriwal told PTI Editors on Saturday that this impression was wrong.
"I am not trying to be toppled, that impression is wrong. I am doing my work. We are working day and night and working very hard," he said.
At the same time, the Chief Minister said that he does not bother about his government. "I do not bother about our government. That is the last thing I have in mind. If the government is going to fall tomorrow then it should fall today."