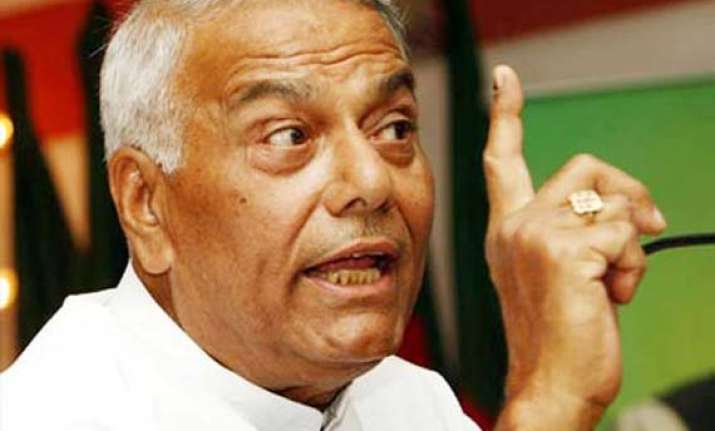 Bokaro (Jharkhand): Senior BJP leader Yashwant Sinha today accused Hemant Soren-led government of Jharkhand for ruining the mineral-rich state.  
"BJP had created the state of Jharkhand and we are committed to ensure its all round development," said former Union external affairs minister Sinha, while addressing booth committee party workers in Bokaro district.  
He appealed the party workers to work hard to make sure that the people of Jharkhand install a BJP government in the next Assembly election to end the political instability in the state.
Expressing confidence that BJP would form the next government in the state, Sinha warned that no corrupt official and minister would be spared.
Several scams are being exposed under the present regime headed by Hemant Soren, he said.
BJP would not forge alliance with any party and would contest the election on its own, Sinha said while asking party workers not to worry about who will be the party candidate as it would be decided by the central leadership.