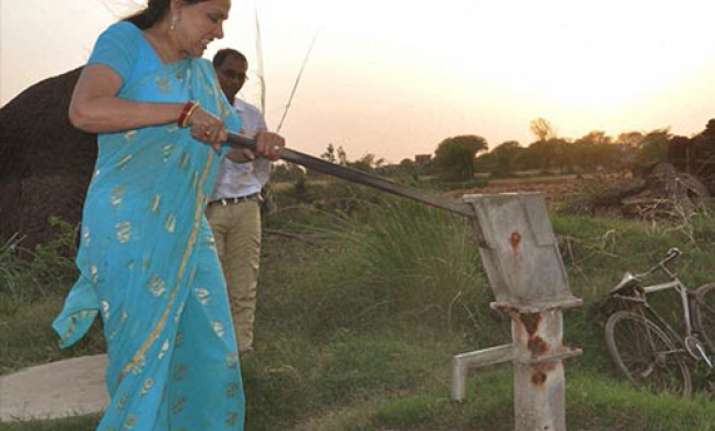 Mathura: BJP candidate Hema Malini, who was dubbed the 'dream girl' of Bollywood in the sixties and who was initially reluctant to step out of the airconditioned comforts of her sedan during campaigning for the Mathura Lok Sabha seat, now pumps water from a handpump and clutches a sickle as she fends of a tough fight from RLD's Jayant Choudhary in the mounting heat of summer in what is known in folklore as "Lord Krishna's abode".
Despite being a yesteryear's diva, Hema Malini has not lost her appeal. "Oh even at this age she is so glamorous.
Its the daily yoga and dance that keeps her so fit," exclaimed Vishakha Tripathi, an IT student.
Mathura goes to polls on April 24.
When Hema Malini arrived in Mathura a week ago, she was reluctant to come out of her air-conditioned car and she "preferred to wave from inside the car instead of coming out and greeting people.