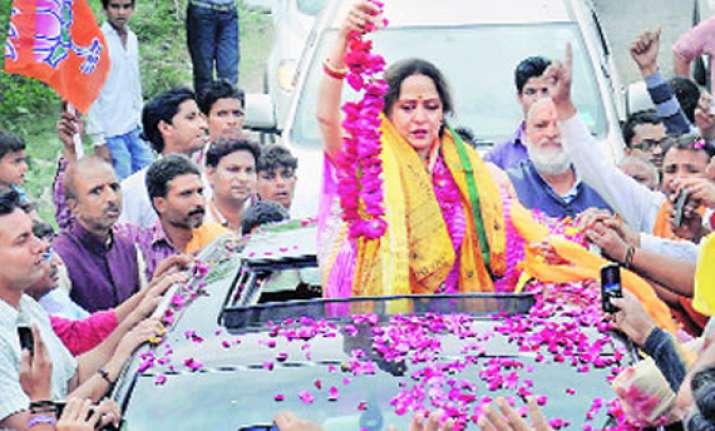 Mathura: Huge crowds Thursday lined up along the roads in this Uttar Pradesh town as Bollywood actor-turned-politician Hema Malini, who is the BJP candidate for the Lok Sabha polls, asked people to vote for her.
Hema Malini faces Jayant Choudhary, son of Civil Aviation Minister and Rashtriya Lok Dal chief Ajit Singh, and the Aam Aadmi Party's Anuj Garg.
Jayant Choudhary is supported by the Congress.
Hema Malini told reporters that if elected, she would work for improving civic conditions in Vrindavan, cleaning up the Yamuna river and making the Braj region with its numerous Radha-Krishna shrines a model of development.
Mathura goes to the polls April 24.