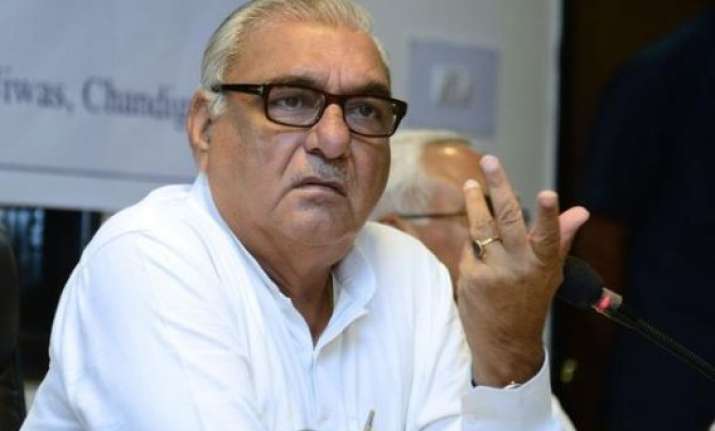 Chandigarh: As Haryana voted today to elect its new government in a multi-cornered contest, ruling Congress exuded confidence of retaining power in the state for the third consecutive time while BJP, INLD and HJC also claimed victory.
Riding on popularity of Prime Minister Narendra Modi, BJP voiced hope of forming government and freeing the state of politics of caste, region and dynastic politics. Chief Minister Bhupinder Singh Hooda claimed that the Congress will form its government for the third time in a row as people will put their stamp on the development work initiated by them.
With INLD supremo Om Parkash Chautala behind bars serving a 10-year sentence in graft case, his son Abhay Singh Chautala said that people of the state will give their verdict and decide on whether the Chautalas have indulged in corruption or not.
Chautala has been in jail along with his son Ajay Singh over the JBT Teachers recruitment scam and debarred from contesting elections. He has, however, been campaigning for his party and claiming that he will take oath as chief minister sitting inside Tihar Jail if his party wins.  Haryana Janhit Congress, which broke its alliance with BJP ahead of elections over seat-sharing, is also claiming that it will form the next government.