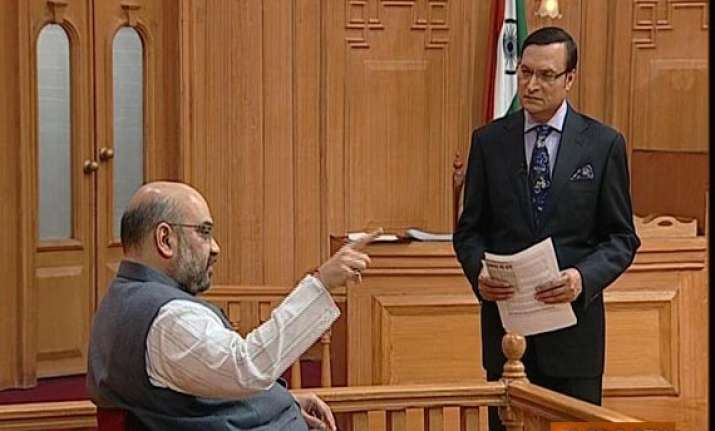 New Delhi: Breaking his silence for the first time over the Gujarat snooping controversy involving a woman, when he was Minister of State for Home, Narendra Modi's confidante Amit Shah has said, he would tell the judicial inquiry commission, whether a surveillance was mounted or whether she was given security.
Replying to queries from Rajat Sharma in India TV show Aap Ki Adalat, to be telecast tonight, Amit Shah said: "I had avoided speaking on this issue so far.
"But for the first time, I want to say:  whether the woman was under surveillance or was given security, I will reveal this before the judicial inquiry commission only."
"For now, I can tell this much, that nothing was done which a man in public life should have avoided doing so", said Shah.
The Gujarat government has set up a judicial inquiry commission headed by former High Court judge Sugnyaben K. Bhatt to probe into the alleged snooping on a woman by the state police.