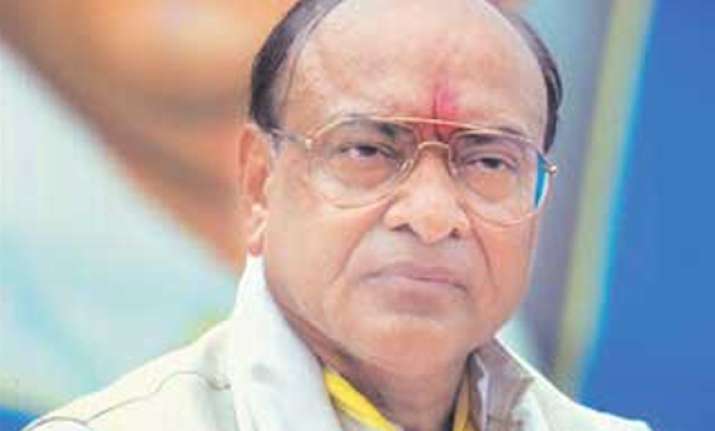 Rajkot, Jun 17: Targeting Gujarat chief minister Narendra Modi, Congress leader Shankarsinh Vaghela today alleged the BJP government had done "nothing" in the last one decade, besides "misleading people with false claims".  
"Modi claims that Gujarat is number one in terms of development, but a recent survey said that Bihar is clocking much higher growth than Gujarat," Vaghela told reporters here.  
Referring to the reported distribution of magazines containing lewd jokes to government schools in Gujarat recently, Vaghela alleged that the government wielded no control over the administration.
"Modi government has no control over the state's administration, which resulted in the copies of such magazines getting circulated in government schools in Gujarat," the Congress leader, who was recently appointed as the chairman of Indian Tourism Development Corporation (ITDC) said.  
According to sources, the May 2012 issue of 'Puzzle Magic' magazine distributed to all the schools of the state under the 'Sarva Shiksha Abhiyan', contained four pages of lewd jokes. However, the state government had later blacklisted the publisher and issued notices for not taking its clearance.
Likening BJP's 'Dhan Sangrah' drive to "extortion" Vaghela alleged that the money collected through the drive would be used by the party to woo the voters during upcoming assembly polls.
"This government can do anything to woo the voters and the money collected through the drive will be used for that," Vaghela added.
BJP had launched the 'Dhan Sangrah' drive in April this year and set the target of Rs 500 crore, which the party corporators across the state had been asked to collect through donations from people. "Keeping elections in mind, Modi is likely to announce a few schemes ahead of the polls.
VAT on petrol and diesel would be removed just a couple of months ahead the polls," Vaghela alleged.
When asked about BJP leader Sanjay Joshi's exit from the party Vaghela said, "This is BJP's internal issue and Congress had nothing to do with it."
Vaghela further said that state Congress had zeroed in on twelve issues to be highlighted during the assembly election campaign.
"Even our national leaders will be requested to speak on these twelve issues, which would be disclosed gradually from next month," Vaghela said.
Vaghela expressed confidence that Congress would secure around 112 seats in assembly polls.