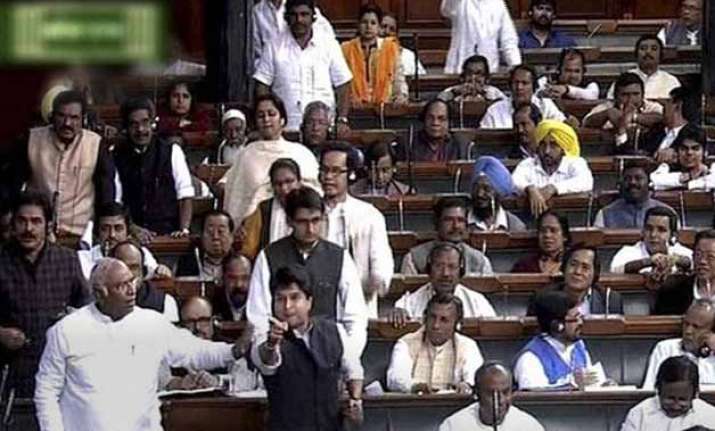 New Delhi: With barely three days left for the Budget Session of the Parliament to end, the government today tabled the contentious Land Acquisition Bill in the Lok Sabha.
Union Minister for Rural Development Chaudhary Birender Singh tabled the legislation in the Lower House.
Earlier on Friday, the government dropped its plans to bring the controversial Land Bill in Lok Sabha and decided to take it up on Monday amid talks that it could be referred to joint committee of Parliament.
With the NDA yet to resolve the issue of adequate numbers in Rajya Sabha to pass the bill as most non-NDA parties remaining opposed to it, government is moving cautiously on the issue.
The bill, which was passed by Lok Sabha in March, could not be taken up in the Rajya Sabha following which the related Ordinance had to be re-promulgated after proroguing the Upper House.
A copy of the re-promulgated ordinance was placed in the Lok Sabha on April 20 and in Rajya Sabha on April 23, the opening days of both the Houses in the second phase of the budget session.
Sources in government said that they will first make an attempt to get the bill passed in both Houses.
Indications were that if the government fails to notch up numbers in the Rajya Sabha, it may agree to a joint committee formula.
The Budget Session, which was to conclude on Friday, was extended by three more days and will now end on May 13.