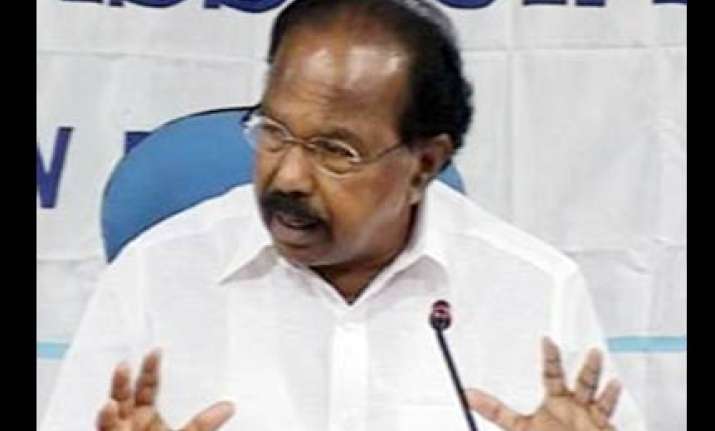 UPA allies SP and RJD have piped down on their threat to withdraw support to the government and the ruling coalition appeared not to be in a hurry to press ahead with the Women's reservation bill in the Lok Sabha.  
A day after the Rajya Sabha passed the historic legislation, Trinamool Congress leader Mamata Banerjee, whose party boycotted the voting, today met Congress president Sonia Gandhi who reportedly addressed her concerns and assured her all parties would be consulted before the historic legislation is brought before the Lok Sabha.  
However, Banerjee continued to sulk over Congress attitude when she walked away from the Rajya Sabha during the discussion on the Railway budget after a Congress leader made a veiled attack on her suggesting she was not following "Cabinet discipline".  
The timing of tabling the bill in the Lok Sabha was a matter of speculation amidst reports that the Government does not want to take any chance with the crucial money bills to be voted before the House adjourns for a recess on March 16.  
However, Law Minister Veerappa Moily dismissed any fears of threat to the government on the issue of financial business saying government had the numbers and there was no deliberate strategy to delay the Bill.  
Parliamentary Affairs minister P K Bansal gave no indication of the Bill being brought before March 16, saying "We want everyone on board. We will certainly try for a congenial atmosphere."  
On the other side, the Bill's strong opponents SP chief Mulayam Singh Yadav and RJD chief Lalu Prasad, who had threatened to withdraw support over its passage, did not execute their threat today.   
Lalu and Mulayam also told reporters separately that as of now now they were not not considering bringing a no-confidence motion against the government in the Lok Sabha as they did not not have the numbers.  
Significantly, in a Disproportionate Assets case in the Supreme Court, the CBI sided with Prasa opposing Bihar government's appeal against the order of the Patna High Court acquitting him.  
Notwithstanding their disruption of the Lok Sabha today, Samajwadi Party and RJD, which had been seething with anger on government going ahead with the Constitution amendment bill, also made it clear that there were no no plans to table any no-confidence motion.  
Apparently keen to ensure that there is no disruption of the crucial financial business passage of the appropriation bills in relation to Railway and General finances, Government hinted that a decision on when to table the bill in the lower house would be taken in due course.  
Under the Constitution, the money bills have to be voted by the Lok Sabha before March 31 enabling a vote-on-account expenditure for the first three months of the next financial year before final adoption of the demands for grants next month.  
Law Minister Veerappa Moily told reporters that Lok Sabha Speaker Meira Kumar  will consult leaders of political parties before deciding on when to allow consideration of the bill reserving one-third of seats for women in Lok Sabha and State Assemblies in the House. PTI