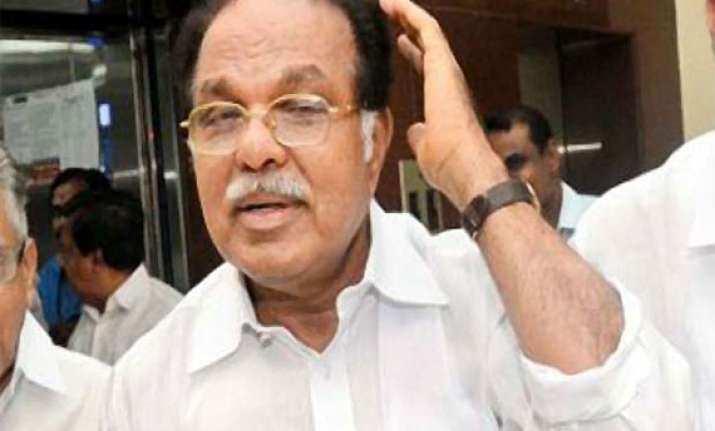 Kozhikode, Feb 26: Kerala government's actions on the Suryanelli gangrape case is based on the legal opinion it has received so far, home minister Thiruvanchoor Radhakrishnan said here yesterday.
In a brief talk with mediapersons here, he sought to know why those seeking its re-investigation into the case, allegedly involving Rajya Sabha Deputy Chairman P J Kurien, were insisting that a case be registered and added that those wishing to take legal action were free to approach the court.
As home minister, his stand was "impartial", he said.
The case relates to a 16-year-old girl who was abducted in 1996 and taken to to various places and sexually exploited.
Kurien was acquitted but the victim had recently named him as one of those who allegedly assaulted her in 1996.
She had also sent a letter to her lawyer, seeking to explore the possibility of filing a review plea in the Supreme Court for a fresh probe against Kurien, who according to her, had raped her at the Kumily guest house on February 9, 1996.
Kurien has maintained that he had been cleared of the charges by the Apex Court.