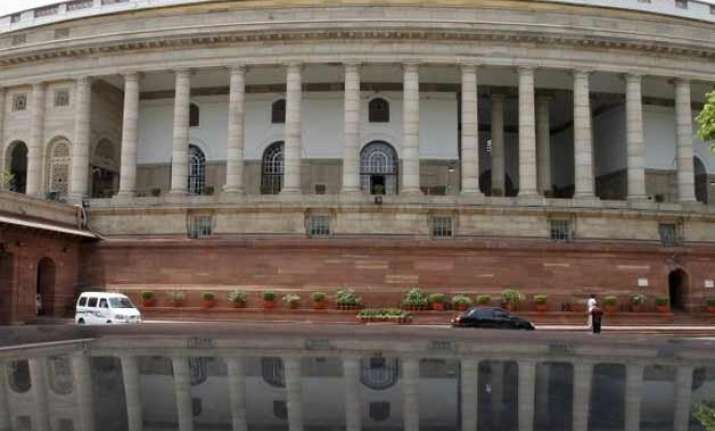 New Delhi: The Narendra Modi government is all set to introduce bills in the Lok Sabha to replace 6 Ordinances.
Three bills are likely to be introduced in Lok Sabha today while the remaining three will be introduced tomorrow
The Bills to be tabled today are -- Coal Bill, Motor Vehicles Amendment Bill and the Andhra Pradesh Reorganisation (Amendment) Bill.
The remaining three Bills -- Insurance ill, Citizenship (Amendment) Bill, 2015 and the Mines and Minerals (Development and Regulation) Amendment Bill -- will be tabled tomorrow.
The old coal, motor vehicle and insurance bills are pending in the Rajya Sabha where they could not be passed in the Winter Session. The government is in a minority in the Upper House.
Once the Bills for replacing the Ordinances introduced in Lok Sabha, the pending insurance, coal and motor vehicle Bills in the Rajya Sabha will turn defunct.
The government had last week introduced the contentious Right to Fair Compensation and Transparency in Land Acquisition, Rehabilitation and Resettlement (Amendment) Bill, 2015 in the Lok Sabha where Opposition parties protested considerably calling it 'anti-farmer'.
The government is now working to get regional parties - SP, BJP and AIADMK – on board to push the bill through in the Rajya Sabha.