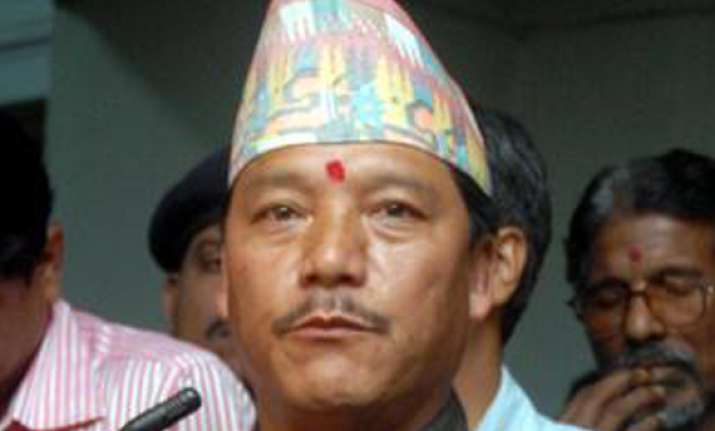 Kolkata, Jun 28: The Gorkha Janmukti Morcha (GJM) today said it will support whatever decision taken by West Bengal Chief Minister Mamata Banerjee on the presidential election.
"We have not given any thought about the presidential election as yet. But whatever decision the government of West Bengal will take, we will concur with it," GJM president Bimal Gurung told reporters after a meeting Banerjee, who is also the Trinamool Congress chief.
The GJM has three legislators and an independent MLA backed by it.
BJP leader Jaswant Singh who is a Lok Sabha member from Darjeeling was backed by GJM in the 2009 parliamentary polls.