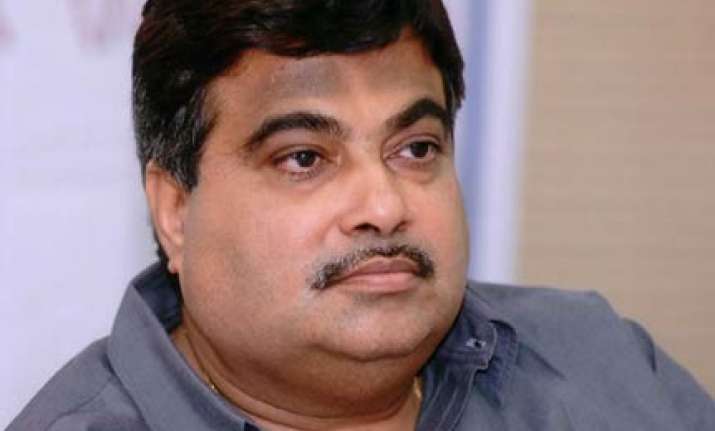 Mumbai, Dec 9: BJP president Nitin Gadkari today filed a criminal defamation complaint against Congress spokesperson Manish Tewari for accusing him of owning a "benami" flat in the scam-tainted Adarsh Housing society here.
Terming Tewari's statement as "false, reckless and malicious," Gadkari filed a complaint under Section 500 of IPC for defamation in a metropolitan magistrate court here, which directed the Congress leader to file his reply by January 24.
After the Adarsh scam came to light, Tewari, in a press conference on November 10, had alleged that Gadkari too owned a flat in the plush society in the name of his driver.
"Tiwari, in order to harm my clean and impeccable reputation and party's image, intentionally indulged in defaming me," Gadkari has said in the complaint.
"These are unfounded assertions of a beleaguered spokesperson of the ruling party discredited by corrupt practices," he stated.
In his reaction, Tewari said the BJP chief should "look within".
"It is an irony that a person who calls Afzal Guru the son-in-law of Congress, the person who uses unparliamentary language for Lalu Prasad Yadav and Mulayam Singh Yadav, and criticised the Congress in words which can't be repeated, he goes and files defamation cases against us," Tewari said in Delhi. PTI