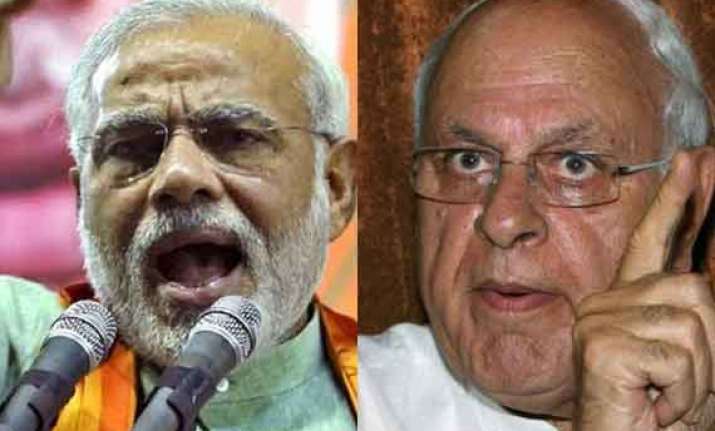 Ahmedabad/New Delhi: Narendra Modi today hit back at Farooq Abdullah for his remark that those voting for the BJP Prime Ministerial candidate should drown in sea, saying the biggest blow to secularism in India was delivered in Kashmir from where Kashmiri Pandits were forced out due to their religion.
Using a video message released by the CM's office to lash out at Abdullah, Modi said the Union minister has no moral right to preach against communalism as policies of his father Sheikh Abdullah, him and his son and Jammu & Kashmir Chief Minister Omar Abdullah were responsible for communalising the state politics.
"If somebody has to drown then you should look at your (Abdullah) face in mirror.
Put your father's face in front of mirror and ask this question.
Those who have chased Kashmiri Pandits out have no face to preach against communalism," he said in a hard-hitting statement.