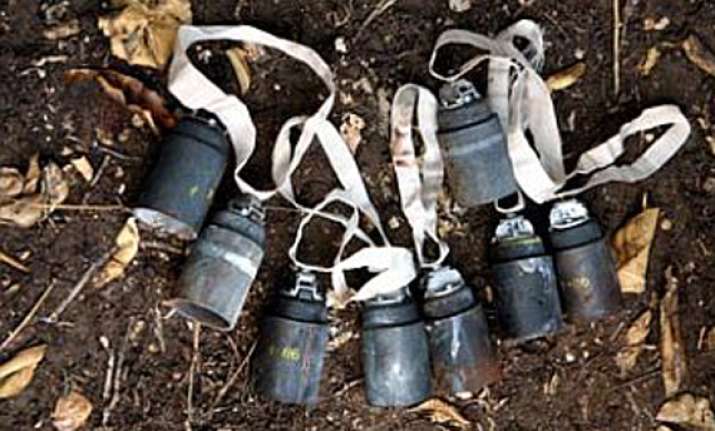 Raipur: A huge haul of explosives, including 15 IEDs and three pressure bombs, were today recovered by security forces from separate places averting a massive strike in the Naxal-hit Bastar Parliamentary seat, where about 15 per cent of the electorate cast their votes in the initial hours of polling.
The explosives--15 Improvised Explosive Devices - 10 kg each—buried beneath were unearthed this morning by a joint patrol squad of Border Security Force and district force from Nelnar area of Narayanpur district, Joint Chief Electoral Officer DD Singh told PTI.
Acting on a tip-off, the security personnel had conducted a de-mining exercise in Nelnar region following which they detected a large number of landmines.
Later, owing to security reasons, the Nelnar polling booth was shifted to a nearby place Akabeda, he said.