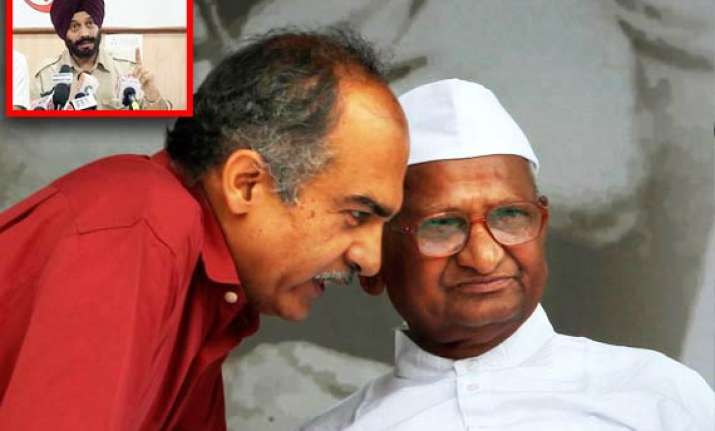 Chandigarh, Oct 15: All India Anti-Terrorist Front (AIATF) Chairman M S Bitta today said Anna Hazare should immediately expel Prashant Bhushan from his team for his remarks on Kashmir.

"A sedition case be registered against Bhushan for advocating plebiscite in Jammu and Kashmir," he said.  Bitta, however, said he condemned the attack on the activist and demanded the government must expose those who were behind it.

Bitta said AIATF would soon file a PIL against the recent resolution adopted by the Tamil Nadu Assembly seeking amnesty for Rajiv Gandhi's killers.