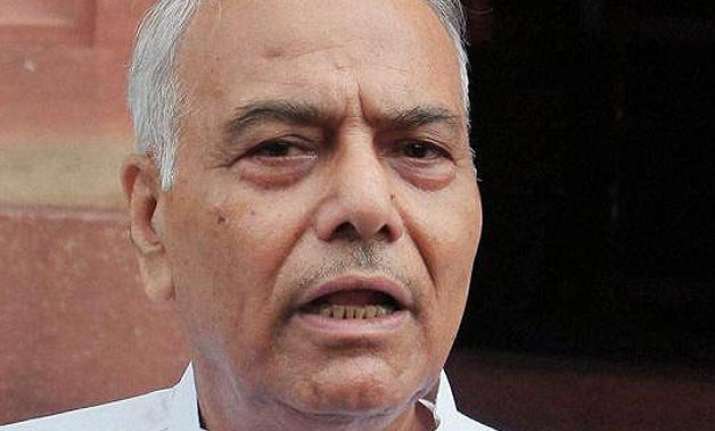 New Delhi: India should not engage with Pakistan unless it is "absolutely certain" about the outcome, former External Affairs minister Yashwant Sinha today said as he accused the neighbouring country of backtracking on the Ufa agreement.
"I have been a long time believer in the fact that we should not engage with Pakistan unless we are absolutely certain of the outcome. And when I am talking of outcome, I mean every comma, every full stop, the statement, all the theatrics, everything," he said, a day after Pakistan called off the NSA-level talks with India.
The outcome, to say the least, has been negative for both India and Pakistan, he said, adding that this is what a person like him, having dealt with Pakistan and with his understanding of Pakistan suspected from the beginning that nothing good was going to come out of these planned talks.
He said Pakistan was absolutely wrong and India is right.
"They are misinterpreting Ufa. I am quite clear. I am entirely with the Government of India. And even if any absolutely impartial observer were to look at it, the Ufa agreement, the text clearly says that the NSA-level talks will be about all aspects of terrorism," he said.
The NSA-level talks between India and Pakistan were called off yesterday by Pakistan after India made it clear that the agenda agreed to at Ufa, Russia, was to discuss terrorism.
Pakistan's National Security Advisor Sartaj Aziz was to travel to India today for talks with his Indian counterpart Ajit Doval.