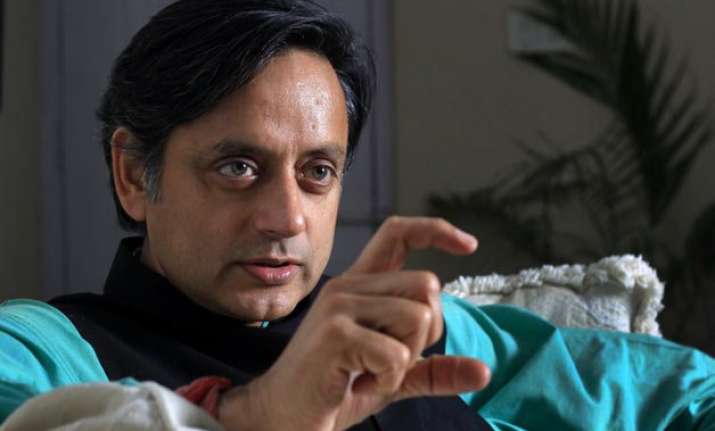 New Delhi: Congress leader Shashi Tharoor today said that he does not see the Aam Aadmi Party competing nationwide for political space with the Congress, and that the new party posed more of a threat to the Communist parties. Referring to the AAP's landslide victory in the recent Delhi elections, Tharoor said he saw it more as a Delhi phenomenon.
"The Aam Aadmi Pary is particularly so far a Delhi phenomenon. I don't see it competing for a space nationwide," Tharoor said here as part of a discussion on his latest book 'India Shastra'.
The Congress MP from Thiruvananthapuram said the AAP had contested from every constituency in Kerala and lost their deposit everywhere.
"In Delhi, they had certain organisational backing and in many people certainly anecdotally speaking in Delhi who were looking for a viable alternative to the BJP turned this time to the AAP," he said.
Tharoor said AAP "like Mr Modi suffers from the same disadvantage of having made a number of unworkable promises.""If they don't fulfil them I don't see the public staying with them in the next elections even in Delhi," he said.
Tharoor was dismissive of suggestions that the Congress felt threatened by the growth of AAP and commented that the fledgling party had taken over the space of class politics of the Communists.
"There is one clever distinction while the Communists have run class politics of resentment, the AAP have run the class politics on the politics of aspiration," he said.
Tharoor said that this was "a very interesting difference which may actually mark the death knell of Communist parties."