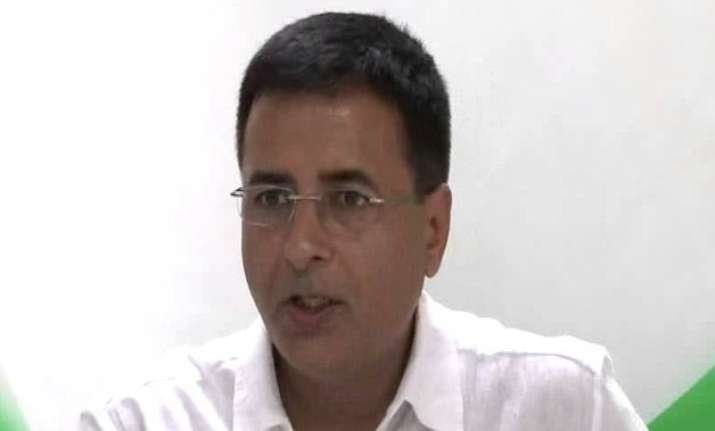 New Delhi:  Congress today said that attempts to link the alleged donation made by politician Amar Singh to Clinton Foundation and support in America for the Indo-US nuclear deal in 2008 was "purely motivated mischief by vested interests".
"Suggestion by vested interests attempting to link it to the Indo-US Nuclear Deal is purely motivated mischief of those who first opposed the deal and are now its ardent supporters even at the altar of sacrificing liability provisions in case of nuclear accidents," party's communication department in-charge Randeep Surjewala told PTI.
The Congress leader was apparently targeting BJP, which had opposed the nuclear deal signed by the UPA-II dispensation.
Surjewala said that Congress has "no comment" to offer on the issue of the alleged donation made by Singh or his associates to the campaign fund of former US Secretary of State Hillary Clinton.
"All contributions, if any, are in public domain under US law," he said.
Questions have been raised in a book whether the Clinton Foundation received money from Singh in 2008 in a quid pro quo arrangement for pushing the Indo-US nuclear deal.
Hillary Clinton, who is running for the US Presidential elections, is associated with the Foundation.
The book, 'Clinton Cash', speculated that Singh was the conduit for powerful interests in India which were pushing for the approval of the Indo-US nuclear deal, reported New York Post.
In its report, the American daily said that the donation by Singh was made as the US Congress debated the approval to the landmark India-US civil nuclear deal.
Hillary Clinton, who was the then Co-Chair of the Senate India Caucus and an eminent Senator, supported the bill, which was passed by the American Congress by an overwhelming majority.