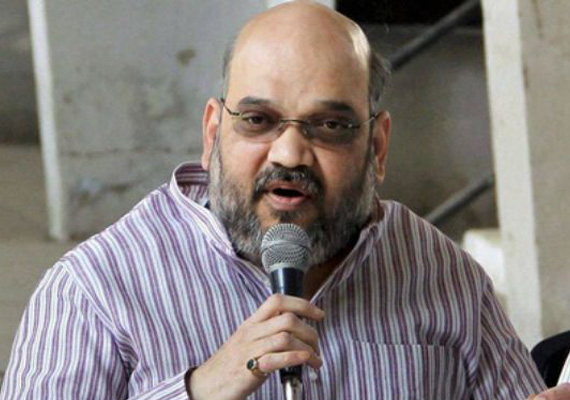 Lucknow, July 31: BJP's Uttar Pradesh in charge Amit Shah Tuesday asked state leaders to fan out to every corner of the state and to ensure that the party workers were handled with due respect and their concerns addressed.
Addressing a meeting of the Bharatiya Janata Party's (BJP) organizational secretaries, Shah, on a one-day visit here spelt out the strategy of the party for the forthcoming Lok Sabha polls.
The party should be serious about local and state issues, said, adding that in case grass root workers air any problems and sit back home, the organizational secretaries would be held responsible.
"The need of the hour is that senior leaders of the party spend more and more time in the field and coordinate the programmes in advance to ensure proper publicity," said Shah.
The BJP general secretary also asked party workers to mail him or directly call him and apprise him of the problems faced by them.
He also urged the leaders to avoid factionalism and instead focus on strengthening the booth-level presence of the party.
Owing to ill health, he however cancelled his meeting with youth leaders of the party.