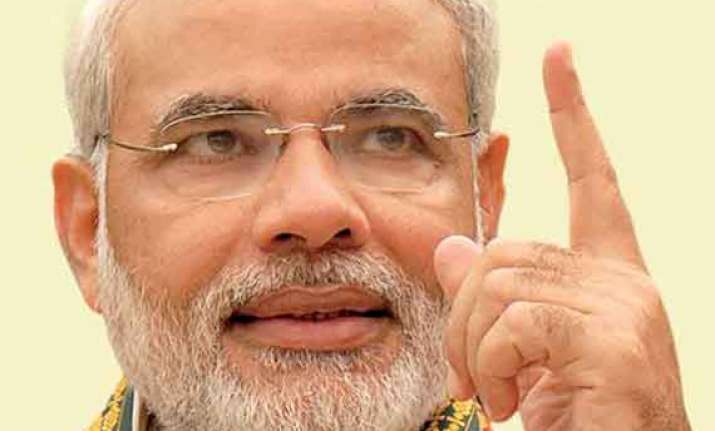 New Delhi: BJP's prime ministerial candidate Narendra Modi Tuesday expressed his disapproval over "irresponsible" statements being made by those claiming to be the party's well wishers.
"I disapprove any such irresponsible statement & appeal to those making them to kindly refrain from doing so," Modi tweeted.
The leader's reaction comes after VHP leader Pravin Togadia and party leader Giriraj Singh's reported hate speeches.
Modi said that with great happiness, the entire nation is looking towards the Bharatiya Janata Party for going to people solely on the issues of good governance and development.