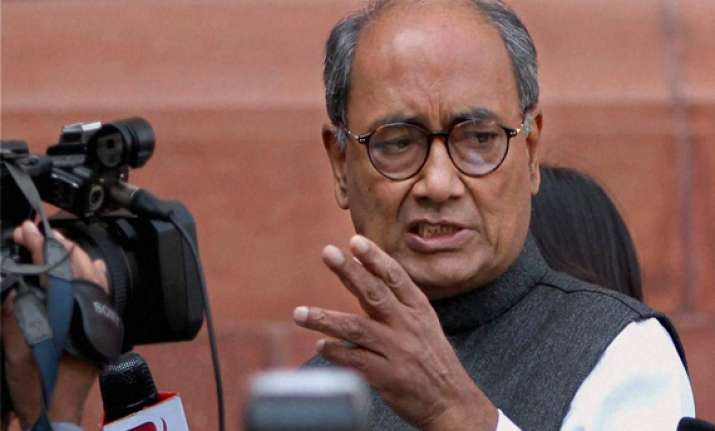 New Delhi, July 8: Taking pot shots at the BJP, Congress leader Digvijaya Singh Sunday said the party which was part of the coalition government in Bihar till last month is criticising the state's law and order situation over the Bodh Gaya blasts.
The Congress general secretary told reporters here that the perpetrators of the Bodh Gaya temple terror attack in the morning, which left two monks injured, should be brought to book.
"Any effort to destabilise the country, to destabilise the state and to bring about communal disturbance should be fought at all levels. It is not even a month and the BJP feels that the law and order is so bad that they (Nitish Kumar government) can't handle anything. I also saw Ravi Shankar Prasad (BJP spokesperson) saying that probably the (2010) Pune bakery (blasts) culprits were also doing recce," Digvijaya Singh said.
He said the BJP and the Sangh (Rashtriya Swayamsevak Sangh) want to communalise politics again in the run up to the Lok Sabha elections.
"Therefore, all non-BJP ruled states should be careful and Nitish Kumar should be more careful," said the Congress leader.