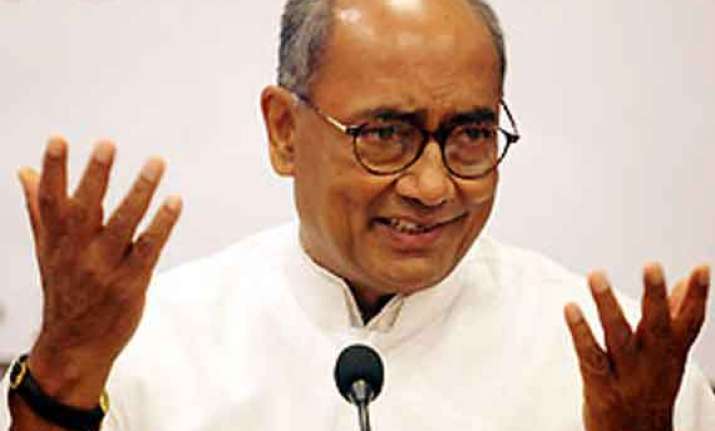 New Delhi: Congress spokesperson Shashi Tharoor, who has come under fire from party leaders for praising Narendra Modi, today got a piece of advice from party general secretary Digvijay Singh "not to jump to conclusions".  
"Modi Avtar 2? Let's not jump to conclusions but wait and watch," Digvijay Singh said on Twitter today.  
The party had yesterday distanced itself from Tharoor's praise of Modi describing them as his "personal views".  
Senior Congress leader Mani Shankar Aiyar had also slammed Tharoor calling him "immature" and a "chameleon".
Aiyar also said he was "deeply disappointed" that an "intelligent" man like Tharoor should want to rush to judgement in this manner and come out with this effusive remarks.