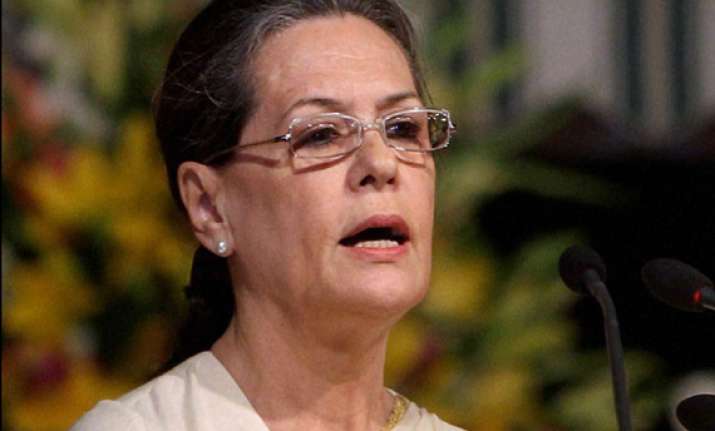 Raipur: Without naming Narendra Modi, Congress president Sonia Gandhi today said the democracy cannot be safe in the hands of a single person, and BJP was crossing all limits in its quest for the power.
Addressing a rally at Bhatgaon in Surguja Lok Sabha constituency of Chhattisgarh, Gandhi said, "BJP is leaving no stone unturned in crossing every boundary and limit to capture the Prime Minister's chair. This is dangerous for the democracy.
"Election comes and goes. Somebody wins and somebody loses. But doing anything for winning, branding false as true....Will this sustain our democracy? You have to think about it," Gandhi said.
Politics is meant for development but some people yearn only for the power and their hunger for the same can make them to go to any extent. This was happening in the country now, Gandhi said.
"I know only that the democracy of any country is not safe in the hands of only one person and therefore this time you have to take the decision carefully," she said, without naming BJP's Prime Ministerial candidate Narendra Modi, around whom the saffron party's campaign is centred.