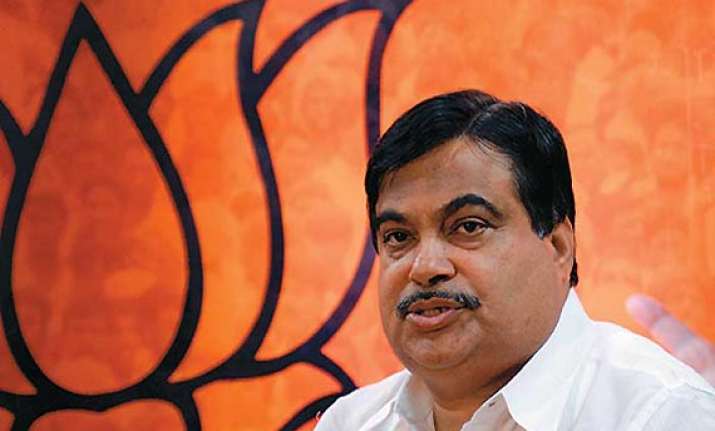 New Delhi, Aug 28:  Eyeing poorvanchali voters in poll-bound Delhi, BJP today promised to declare 'Chhath', a key festival of the community, a public holiday along with a plethora of sops, if voted to power.
Former BJP President and incharge of Delhi for Assembly Elections Nitin Gadkari also promised medical benefits under free health insurance scheme and 10 lakh low cost houses to benfit the poor among the Poorvanchali people, who basically hail from Bihar, Jharkhand and eastern Uttar Pradesh.  
"People of Poorvanchal will be given equal opportunities.  I want to assure you, if BJP is voted to power in Delhi, Chhath puja will be declared a public holiday," he said.  
Gadkari said a large number of people comprising the economically weaker sections are from Poorvanchal who are engaged in different jobs like workers, labourers, rickshaw puller and others.
"When the party comes to power, the 40 lakh poor people residing in Delhi will be given medical benefits under free health insurance scheme," he said while addressing a conference of party's Poorvanchal Morcha here.  
Going all out to woo the community, he said, "BJP government would construct 10 lakh low cost houses and a majority would be given to them."
The senior leader did not stop there and assured that BJP will bring down the power tariff by 30 per cent.  He also attacked Delhi Chief Minister Sheila Dikshit for blaming the large migrant population for rising crime graph in the city.
"On what grounds is Congress asking for your votes, if it has not done much for you people. Is Congress trying to garner support by fooling the voters," the senior BJP leader said.
"Congress and Manmohan Singh government's mismanagement was responsible for taking the country towards increased inflation, poor GDP and corruption," he said, adding food inflation has reached 18 per cent during UPA government's regime, making life miserable for the poor.  
Taking a dig at the Congress, the senior BJP leader said that the post of president in Congress was reserved for the "Gandhis".
He said that during his interaction with President Pranab Mukherjee, who was then Finance Minister, he had told him that "you or Manmohan Singh can become president or prime minister but you will never be able to become the party president as it is reserved for the Gandhis."
He alleged that there was corruption all around. "Be it the aviation sector or the telecom or the coal gate, there is scam in each of them involving lakhs of crores." Delhi BJP President Vijay Goel accused the Dikshit government of ignoring poorvanchalis during her 15-year rule.  
"For past 15 years, poorvanchalis have been ignored by the Sheila Dikshit government. Instead of providing them basic amenities, she is holding them responsible for rising crime and law and order situation," Goel said, without these people the development of Delhi could not take place.  He said poor poorvanchali people face problems in getting ration cards, driving licences, adhaar card and above all, "the problem of police".
Around 30 lakh people are forced to live in unauthorised colonies without basic amenities like proper sewer line and water connection.
"I can assure you, if BJP forms a government then all these problems would be resolved," he said.
BJP MP from Amritsar Navjot Singh Sidhu was among those who addressed the conference.