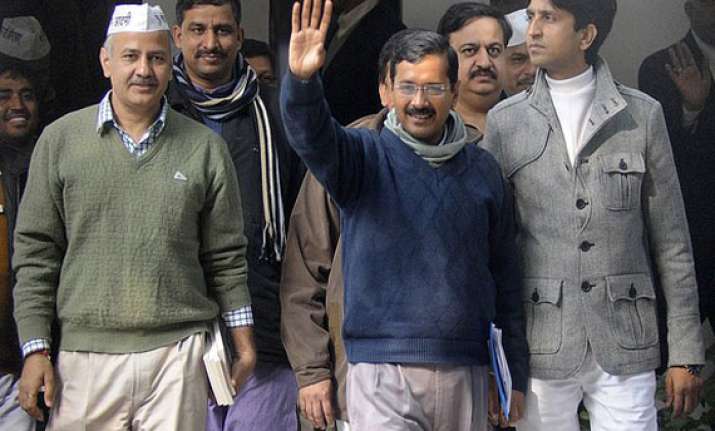 New Delhi: Delhi Cabinet today cleared the draft of the much talked-about Jan Lokpal bill which provides for covering all public servants—from chief minister to Group D employees—and seeks life term as maximum punishment for those found guilty of corruption.
The bill provides for a legal right of protection to "honest" officials, whistleblowers and witnesses besides having provisions for time-bound investigation and trial of corruption cases.
The draft bill was cleared at a cabinet meeting presided over by Chief Minister Arvind Kejriwal. Bringing the Jan Lokpal bill to contain corruption was a key election promise made to the voters by AAP.
PWD Minister Manish Sisodia said no provision for any "special privileges" for even the chief minister and council of ministers has been proposed in the bill when it comes to cracking down on corruption.