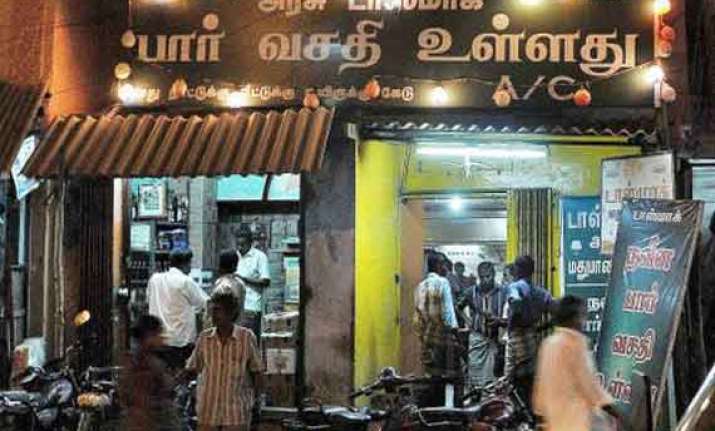 Dindigul (TN): CPI-M MLA Balabharathi and some party workers were today arrested when they staged picketing here demanding that authorities close down a Tamil Nadu State Marketing Corporation (TASMAC) liquor shop located in a busy area.
Police said they were arrested as they refused to disperse. The residents are unhappy with the proximity of liquor shops to schools, residential areas and places of worship.
There are over 6000 TASMAC shops in the State out of which most of them are in Chennai and its suburbs.
The Tamil Nadu State Marketing Corporation (TASMAC) is a company owned by the Government of Tamil Nadu, which has a monopoly over wholesale and retail vending of alcoholic beverages in the Indian state of Tamil Nadu.
It controls the Indian Made Foreign Liquor (IMFL) trade in the state.
Over the years, residents and several parties have staged protests against these liquor shops but to no avail.