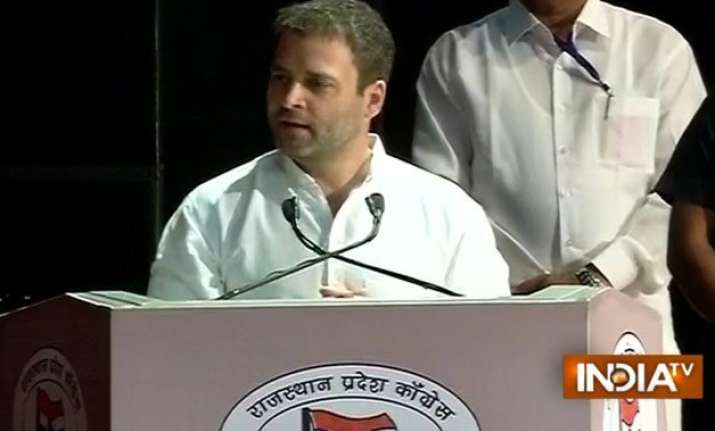 Jaipur: Launching a scathing attack on Prime Minister Narendra Modi, Congress vice-president Rahul Gandhi today said that very soon Prime Minister Narendra Modi's 56-inch chest will be reduced  to 5.6 inch.
Addressing party workers in Jaipur, Rahul Said that Congress will not allow Modi government to get land acquisition bill passed in parliament.
"We will not let the Land Acquisition Bill pass in Parliament. We will not let the government snatch even one inch of land (from farmers)," Rahul said.
"The country's farmers, the Congress party and the nation's public will ensure 56-inch chest is reduced to 5.6-inch chest," Rahul added.
Rahul Gandhi is on a two day tour of Rajasthan ruled by BJP.