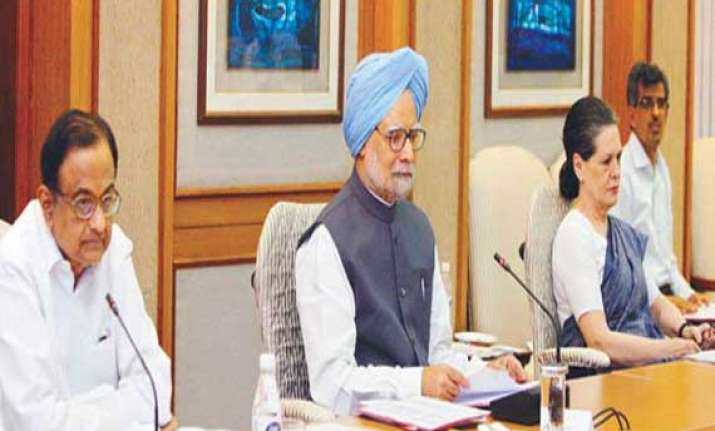 New Delhi: After facing a difficult election, Congress top brass including Prime Minister Manmohan Singh and party chief Sonia Gandhi are expected this evening to deliberate on the strategy ahead.
The Congress core group, headed by Gandhi, will be holding consultations at a time when exit polls would be out, giving indications of the shape of things to come when results are declared on May 16.
While BJP under its Prime Ministerial candidate Narendra Modi is upbeat about the prospects, Congress leaders are claiming that UPA III is coming to power.
Only last week, Finance Minister P Chidambaram had said that Congress has a "very good chance" of forming a government under its leadership with some allies.  His remarks had come amid talk of an "enlarged" UPA-III to stop Narendra Modi from coming to power.