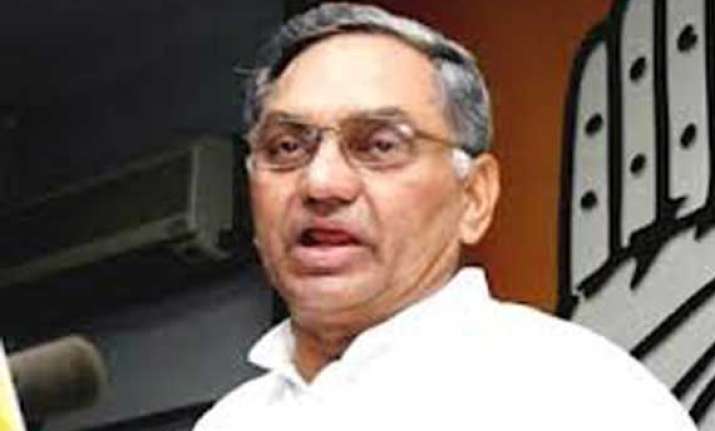 New Delhi: Facing one of the most difficult elections ahead, a senior Congress leader has now raised questions over whether it was prudent for the party to have headed the UPA II government after the 2009 polls.
Though he admits that alliances are a compulsion, he feels that Congress should have sat in the Opposition after the last general elections so that it could be in a position to form a government on its own after the coming polls.
"It would have been better that in 2009 after getting more support from the people than in 2004, the Congress should have called it quits so that someone else could have formed the government. Congress could have played the role of a healthy opposition," Congress General Secretary Janardan Dwivedi said in an interview.
His views assume significance at a time when the Congress is grappling with the issue of alliances and the government headed by it is facing a 10-year-old anti-incumbency and strong corruption charges.
"You cannot start a new experiment till you end the previous one. Since we did not close that chapter in 2009, we are pursuing the same path right now to face the challenges ahead," Dwivedi, who is considered a strong proponent of 'going it alone', said when asked why the Congress cannot choose to go without alliances in the coming polls.
He prefaced his remarks by saying that in the 2009 polls the Congress had sought the mandate of the people for a party government and not for UPA II, which it did not get though its tally of seats saw a sharp rise.