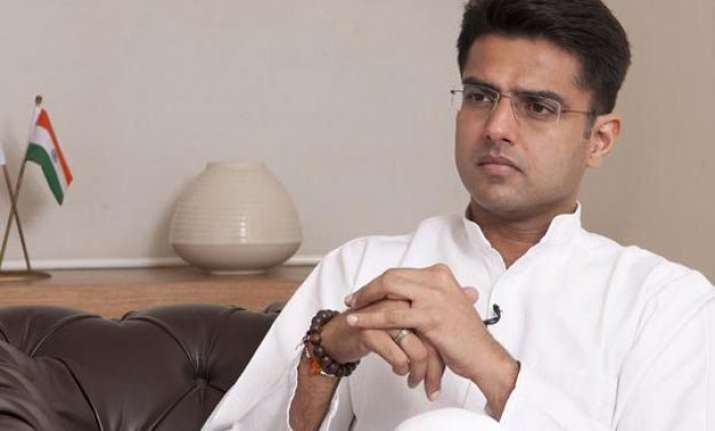 New Delhi: Congress is pulling out all the stops for its April 19 farmers' rally here on land bill, where Rahul Gandhi is set to make his first public appearance after a nearly two-month long sabbatical, with the party launching an aggressive media campaign, besides booking a special train.  
"It was Rahul Gandhi's agitation at Bhatta Parsaul in 2011 that had culminated in the UPA's land bill of 2013, which this government has sought to amend. After the leave, he will come back with renewed vigour and energy. We will do everything to stop this anti-farmer bill," Rajasthan PCC Chief Sachin Pilot told PTI.
The rally is being seen as a sort of a comeback announcement of Rahul and a show of strength by the party, which has been strongly opposing changes in the original Act.  Congress is hoping to rally people from various parts of the country with the 'Chalo Dilli Chale' slogan which will be seen on hoardings and heard on FM radio channels, where it has booked spots.
The 17-coach 'Kisan Express' train carrying farmers will leave from Jaipur and arrive at Delhi after six stops on the rally day. Women too will join the rally.  Pilot said that the party has also booked radio spots on FM in Hindi, Marwai and Brij languages to drive home the message that the NDA government "is anti-poor".  
"Hamari Zameen, Hamari Pehchan, Hamra Samman (Our land, our idenity, our honour) is one of the catch-slogans of the rally as the Congress has attempted the link the issue of land acquisition with the survival of the farmers.  
The Congress Vice President will be the only leader from the party to share space with Congress President Sonia Gandhi in hoardings for the Kisan-Khet Mazdoor rally, which will carry pictures from Rahul's 2011 Bhatta Parsaul agitation as well Sonia's recent visits farmers affected by unseasonal rains and hailstorm in various states.
Party general secretary Digvijay Singh has requested all partymen to put up hoardings for farmers rally in this format.  The rally is important as it is being held on the eve of the second phase of the Budget session of Parliament at a time when almost the entire opposition led by Congress has joined ranks against the ordinance, which is being dubbed by them as "anti-farmer and pro-corporate".