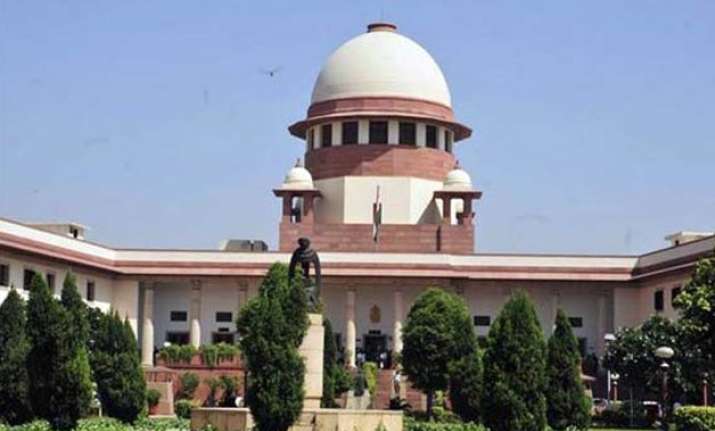 New Delhi: The Supreme Court today agreed to hear at 2 PM the plea of Congress, challenging the Union Cabinet's recommendation to impose President's Rule in crisis-hit Arunachal Pradesh.
A bench comprising justices J S Khehar and C Nagappan said that the fresh plea will also be heard by the five-judge Constitution bench which is already hearing a batch of petitions on the Arunachal issue.
The fresh plea was mentioned for urgent hearing by senior advocates Fali S Nariman and Kapil Sibal.
The bench, meanwhile, asked the lawyer to remove the defects, pointed to by the apex court registry, as early as possible.
The petition has been filed by the state Congress Chief whip Rajesh Tacho.
In the petition, there has been a challenge to the report and the recommendation of the Union Cabinet for promulgation of President's Rule in the state.
The fresh plea assumes significance as the five-judge bench is examining constitutional provisions on the scope of discretionary powers of the Governor, amid continuing month-long impasse over Nabam Tuki-led Congress government in Arunachal Pradesh.
In an earlier plea filed by Nabam Rebia, who was allegedly removed from the post of Speaker by rebel Congress and BJP MLAs in an assembly session held at a community hall in Itanagar on December 16, has listed out legal questions, including the Governor's power to convene the assembly session without the aid and advice of the government for adjudication by the apex court.
It was also alleged that the Governor had advanced the assembly sitting from January 14 to December 16 without the aid and advice of the Chief Minister and his council of ministers.
Congress, which has 47 MLAs seats in the 60-member assembly, suffered a jolt when 21 of them rebelled. Eleven BJP MLAs backed the rebels in the bid to upstage the Nabam Tuki government. Later, 14 rebel Congress MLAs were disqualified.
The Governor then called assembly session on December 16 in which Deputy Speaker revoked disqualification of 14 rebel Congress MLAs and removed Rebia from the post of Speaker. This sitting was held in a community hall in Itanagar.
Various decisions of the Governor and the Deputy Speaker were challenged by Rebia in Gauhati High Court which passed an interim order keeping in abeyance these decisions till February one.