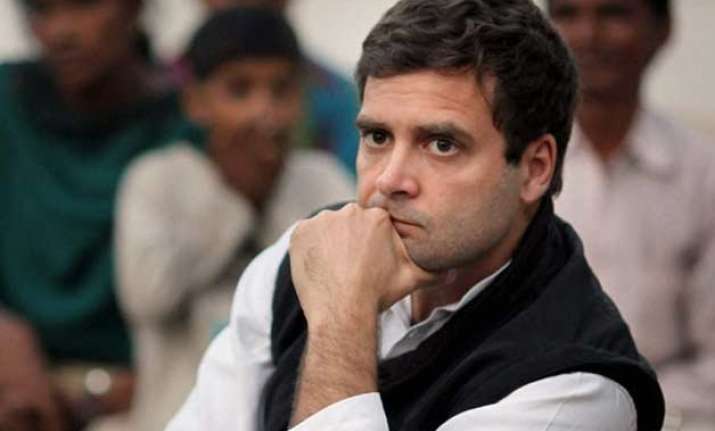 New Delhi: The whereabouts of Congress vice-president Rahul Gandhi is still unknown to several party leaders with most of them ignoring questions about his return or his present location.
Sources said that Rahul was unlikely to be back for the next few days.
On Sunday, the AICC had released a statement of Rahul condoling the death of veteran editor Vinod Mehta. On Saturday also, the party had issued Rahul's condolences on death of Kerala Assembly Speaker G Karthikeyan and his wishes of speedy recovery for Samajwadi Party supremo Mulayam Singh Yadav.
Yesterday's messages, however, led to queries if he was already back and would attend the remaining part of the Budget Session.
ALSO READ: Rahul Gandhi likely to become Congress chief in April
Rahul's sudden leave from routine politics and also just ahead of the Budget Session of the Parliament has invited severe criticism from opponents.
Top party leaders are also unaware about Rahul's return or his whereabouts saying he is preparing for the future and he would return to work with 'renewed vigour'.
Meanwhile, the party is ready with its renewed plan to corner the NDA government in the Parliament when it tables the contentious Land Bill. The government is likely to table the Bill in Lok Sabha today.