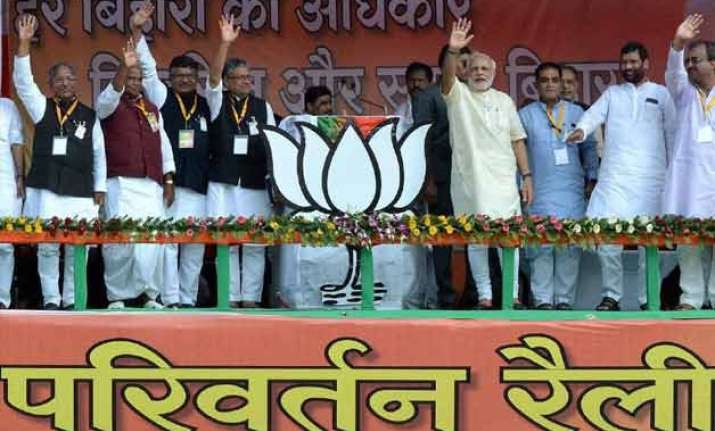 New Delhi: Congress today expressed "utter disappointment" over Prime Minister Narendra Modi's speech in Bihar kick starting NDA's poll campaign.
Party general secretary Shakeel Ahmed wondered how Modi could usher in progress in Bihar when Gujarat under him was a "laggard" in several human development indicators.
Making light of the promises made by Modi, he said that the Prime Minister and BJP chief Amit Shah only "excel in gimmicks" and people are increasingly realising this.
Former IYC chief Rajeev Satav took to twitter to take a dig at the PM. "Modi ji will promise array of things for Bihar, but after election Amit Shah ji will say those wereelection joomlas", he said.
A party spokesman Sanjay Jha tweeted " Narendra Modi's silly and sly speeches remind of me of Bush-isms. Quite hilarious; embarrassing gems."
Launching the NDA campaign at Muzaffarpur, the PM said Bihar will be given a special package "bigger" than Rs 50,000 crore which he had promised earlier and that
will be announced after the end of Monsoon session of Parliament as his "lips are sealed till then".