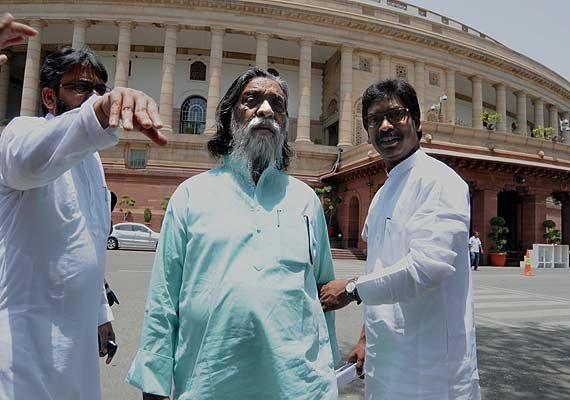 New Delhi: Congress today called off its alliance with ruling JMM in poll-bound Jharkhand after sharing power for some 16 months in the tribal-dominated state.  AICC General Secretary B K Hariprasad told PTI that the Congress would contest the Assembly polls in Jharkhand along with RJD and JD-U, with which it had faced bypolls in Bihar in August.
Hariprasad said the Congress will take a call later on whether to withdraw support to the Hemant Soren Government.  The five-phase Assembly poll in Jharkhand is scheduled to begin on November 25.
The AICC General Secretary also said that the Congress would like to take along other like-minded small parties.  There were reports that JMM was not ready to leave Jamtara, Ghatsila and Pakur seats to Congress while the Congress had sought 45 seats and asked JMM to accommodate the other two regional alliance partners like JD-U and RJD from its quota of remaining 36 seats.
In the Lok Sabha poll held five months back, BJP had won 12 out of total 14 seats bagging 40.1 per cent votes while the Congress had polled just 13.3 per cent votes with ruling party JMM 12.1 per cent.
Ever since its creation as a separate state in 2000 Jharkhand has seen altogether 9 chief ministers and three terms of President's Rule.