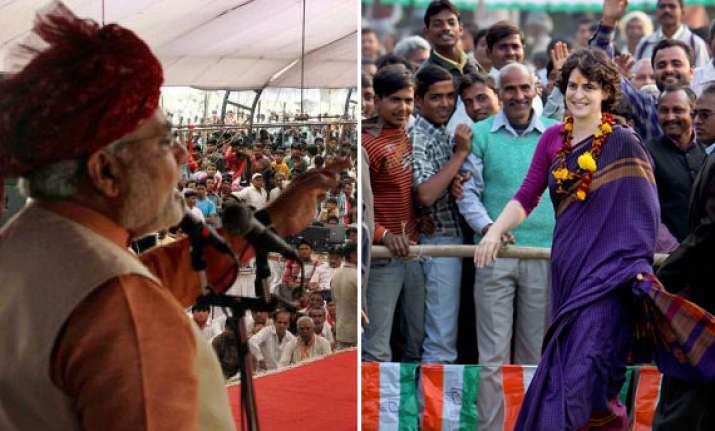 New Delhi: The chairman of the Congress media cell Ajay Maken today categorically denied media reports that Congress President Sonia Gandhi's daughter Priyanka Vadra would be campaigning across India for the party.
A furious looking Maken blamed some TV channels for telecasting the report, and alleged that this was part of a conspiracy to hide the BJP government's ineffectiveness in Madhya Pradesh, which led to the deaths of 115 devotees in Ratangarh stampede.
"The Congress party strongly denounces such TV channels", said Ajay Maken before walking away.
Maken said that a grim tragedy has taken place in Datia, Madhya Pradesh, and there appears to be a conspiracy on part of some channels to downplay this stampede report by telecasting a baseless report about Priyanka campaigning throughout India.